Donations are requested to support two PAGE clinical trials:
A trial for CVA (cerebrovascular accident survivors) i.e. stroke survivors; and
A second trial for TBI (traumatic brain injury) survivors.
We also plan trials targeting autism spectrum disorder, polio, focal cervical dystonia and neuropathies.
Each clinical trial takes about 42 weeks to plan, execute, complete, draft and submit to a scientific journal for publication. Survivor-participants play PAGE 'games' and use a wearable hand manipulation device (WHMD) for 3, 30 min. sessions each week during 12 consecutive weeks (i.e. total 'game-play' = 18 hrs. + or -). For survivors, guides and supervisors (all of us) this involves a lot of labor intensive work. It is the reason for asking for donations from as many individuals as are interested in our trials and developments. Each trial is estimated to cost $133,800.
Donations can be made online through our GoFundMe account. We thank you and greatly appreciate your help and support.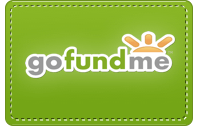 To view a detailed plan outlining our clinical trial budget, click here.